€ 59,95

Tight running trousers by Craft specially developed for the many obstacles,

€ 29,95

These Craft Be Active Compression Socks feature various breathable panels for maximum airf...

€ 19,95

The Greatness 6-Inch Boxer by CRAFT stands for a fantastic wearing comfort. The thin and v...

€ 19,95

These Craft Warm Mid socks are specially developed for cyclists and runners who want to cy...

€ 19,95

Super lightweight GREATNESS boxer for women in a snug fit. With its extremely low weight, ...

€ 64,95

High functional, timeless design and ergonomic fit. Made for dedicated runners.

€ 49,95

The world's most advanced baselayer has been renewed. The Craft Active Extreme 2.0 The bas...

€ 19,95

The Greatness Hipster by Craft is suitable to wear while walking in warm conditions.

€ 49,95

The Active Intensity is a newcomer to Craft's Active collection. This new baselayer has a ...

€ 89,95

Warm and wind-protective tights designed for workouts in cold and windy conditions.

Verzending 4,95 tot 50 euro, daarboven gratis.
Onze klanten geven ons 4,6 sterren
Goed advies sinds 2012

€ 19,95

Super lightweight GREATNESS boxer for women in tight fitting. With its extremely low weigh...

€ 44,95

Because this Craft Essentials running short tights black ladies is made of high functional...

€ 27,95

These Craft Greatness Mid socks are in a handy 3-pack. These socks are ideal to wear durin...

€ 19,95

The underpants have a Brazilian model and is provided with an elastic top for a nice fit.

€ 49,95

Vibe Tight is a functional training session for intensive training, both indoors and outdo...

€ 19,95

This boxer from the Greatness 3-Inch series from the sports brand Craft forms a perfect ba...

€ 29,95

The shirt has excellent moisture-regulating and breathable properties and has found the pe...

€ 34,95

The Craft greatness multi 2-pack boxer 6-inch black men are perfect underpants for sports....

€ 44,95

Essential Shorts 5 "are made of highly functional fabrics and have mesh panels for improve...

€ 9,95

Beautiful basic sportsok from Craft. Ideal for football, for example.

€ 34,95

Greatness Boxer 3-inch is made of a very functional fabric that keeps you cool and dry dur...

€ 19,95

The ergonomic fit of the GREATNESS Brazilians by CRAFT is the ideal basis for intensive tr...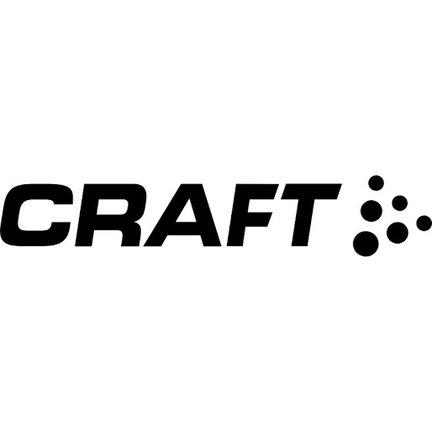 The successful Craft principle is the result of more than 40 years of continuous research & development, in close cooperation with top athletes. Everything revolves around the development, testing and application of fibers, fabrics and materials that ventilate optimally, remove moisture, insulate and protect. Craft has put together its assortment from the best materials.